Our Services
Maule Construction is a reliable, experienced home builder in Northeastern Wisconsin. Maule Construction is highly recommended for all your home building and remodeling needs, specializing in CAPS work. If you are looking for that down-to-earth person to deal with, Maule Construction is the builder you need. "Taking pride in all that we do." Contact Maule Construction today 715-745-2256.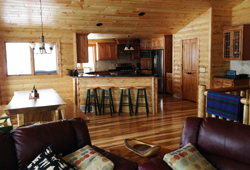 New Construction
Maule Construction can help you plan your new home from beginning to end. From design concept to the realization of your dream home, Maule Construction can help you every step of the way.
Remodeling / Additions
It's a fact that people are staying in their homes longer. Our specialty is helping you live comfortably and safely in your home by providing you with additional space where needed, updated interior to keep "up with the times" - modernizing, a bigger shed, better roof, new windows, and more. You name it Maule Construction can perform.
Siding, Windows, Decks & Garages
The exterior is the "face" to your home; your first impression. Let Maule Construction help you create that special LOOK to your home, an inviting look, that anyone would love. Decks for cookouts, friends and families, or just relaxation for you. Garages for those extra "toys" or additional "teenage" vehicles. Maule Construction is there for you.
Aging - In - Place Specialist
No one wants to leave their home to go to a retirement, nursing or assisted living center. Let Maule Construction help you live longer and more comfortably in your home. Maule Construction can help create an environment that is handicap accessible, with easily accessible bathrooms, kitchens, and doorways. Everything to keep you safe and in your home for as long as possible. SEE MORE